Her window of opportunity closed in 3.9 seconds
Last Friday night, Morgan William from Mississippi State caught the basketball at mid-court with 3.9 seconds left in a tie game. Her window of opportunity opened and closed in less time than it took you to read this paragraph.
Her story is one that can inspire and instruct every one of us who wants to make our dent in the Universe.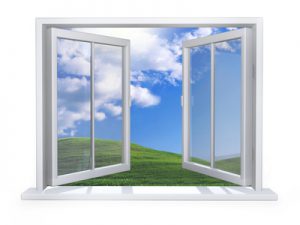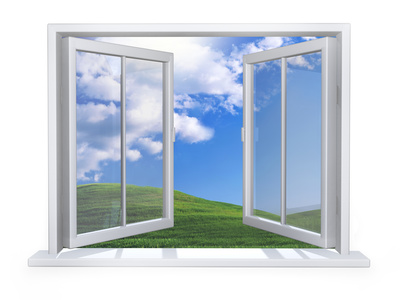 She did not throw away her shot. 
Morgan caught the ball near half court, faked left, then ran 7 steps on 3 dribbles to her right. She pulled up and took a 15-foot jump shot over a towering giant's hand with 1.2 seconds on the clock.
The ball floated to the hoop and swished in as the buzzer went off.
David had defeated Goliath. 
On that shot, Mississippi State beat UConn (NCAA Women's Basketball Champions in 2013, 2014, 2015, and 2016) by 2 points in overtime.
Importantly, in the 2016 NCAA tournament, UConn beat Mississippi State by 60 points, 98-38. Friday night's win propelled Mississippi State to their first-ever NCAA Final game.
In the 2.7 seconds she had the ball, Morgan William ended Goliath's reign and settled a score.
She was ready for her tap on the shoulder.
Morgan William had 3.9 seconds to do her work. She caught and shot the ball in the time it takes you to sing the first line of the "Happy Birthday" song.
But if you focus on the 3.9 seconds, you've missed the point. 
Morgan prepared for years and years to seize those 3.9 seconds. She'd practiced countless hours with her father long before she went to college.
She referenced that work with her father. "All the hours he made me fine-tune the little parts of my game — the footwork and the conditioning."
Then her father died 3 years ago, and she wanted to quit. Who could blame her?
But she returned to the gym, heart-broken but dedicated to continue the work they started together. That's why she was ready on Friday.
Your window will swing open, too. 
Just like Morgan William, you're going to get tapped on the shoulder to contribute in a bigger way. At least a few times this year, absolutely.
You may have more than 3.9 seconds to act, but the window will close.
Are you preparing for your tap on the shoulder?
What are the little parts of your game that you're fine tuning to make sure you're ready?
Here are 4 things that take most people out of preparation:
You definitely don't have time for it.
You'll sometimes get bored with it. Or discouraged.
You'll probably be alone when you're preparing.
You'll question whether it's worth it, and you'll want to quit.
That's why there is only one Morgan William. She was the one who was ready.
There's also only one of you.
Morgan's dad told her, "The ball is going to keep bouncing, whether it's in your hands or someone else's."
Someone is going to be ready to make their dent in the Universe. Why shouldn't it be your hands doing the denting?
Here it comes, ready or not.