He didn't know any better, and he paid for it.
Cooper (aka, Coop) is a strapping 16 year-old kid who just didn't know any better.
His ONE DREAM is to play college basketball. Okay, in full disclosure, he also seems to dream about Mexican food pretty often.
He knew the first step to his big dream was to play high school basketball. And he wanted to be ready.
He logged thousands of hours of practice and play through 8th grade. Thousands.
He got his chance in 9th grade.
Finally, after years of preparation, he tried out for the Freshman basketball team.
But the coach didn't see it. Coop was cut from the team in the last round of tryouts.
Bam! Just like that. One person can dash your dream. We've all been there before.
Many kids who got cut found a new dream.
They took themselves out. Or they followed the advice of well-meaning people who didn't want them to waste their time or be disappointed chasing a pipe dream.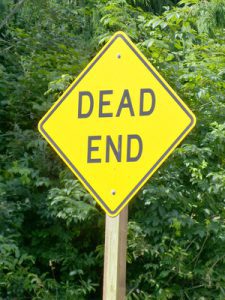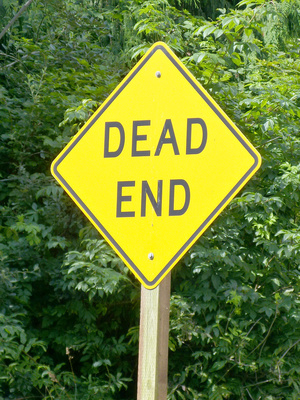 Cooper didn't know any better, so he kept playing.
In fact, he worked harder than he ever had — pushing his strength and conditioning, ball handling, and shooting at the hoop by his garage.
He missed his entire 9th grade basketball season. He wore no uniform, but he probably worked harder than he would have had he made the team.
Does it have a happy ending?
This fall as a sophomore, Cooper had his chance for redemption. Could he squeak by this time?
He tried out again. His biggest competition would be the kids who'd been playing all year.
He needed a winning strategy.
A smart strategy for Coop, who hadn't seen any action as a freshman, was to try to knock off the weakest players and sneak on to the sophomore team.
Apparently, he's not very strategic. He made the Varsity — as a starter! True story.
Coop was riding high and living his dream. But there's more.
He was playing full out.
In game 5 of the season, Coop's team was trouncing their opponent by 40 points. The smart kids probably held back a bit and saved it for the next game.
Cooper kept playing hard. During a fast break by the opposing team, he sprinted down the floor to catch a player just as he released the ball on a layup. Coop looked like a 200 pound bird in flight.
He stretched so far to successfully block the shot that he landed off balance — on the other kid's foot.
Pop! In one moment, he blew out two ligaments (ACL and MCL) in his right knee.
Now it's really time to quit.
Any realistic person would know that it's time to quit, now. But, Cooper just doesn't seem to know any better.
Before they could even schedule his reconstructive surgery, he was already back at it. On one leg, practicing his shot. Going to the weight bench to build his upper body. Practicing his ball handling drills.
He's already ahead in his recovery schedule according to his knee surgeon and physical therapist. Are you really surprised?
He REALLY doesn't know any better.
I forgot to mention that at age 7, Cooper broke his right arm. Being a right-handed shooter, he stopped playing basketball for 6 weeks during recovery.
Come on! You don't really believe that, do you?
Actually, he taught himself to shoot with his left hand and it remains his shooting hand, today. The 30-foot shots he now drains from all over the court are with his non-dominant hand. He ain't bad with his right hand, either.
Cooper teaches us that the path isn't always what we imagined, but most dead ends are self-imposed.
My money is on Cooper to play college basketball. If I was a college coach, I'd be looking at him already.
But what about you?
Are you smart enough to believe it when caring and concerned people who don't want you to be disappointed tell you to pick a new dream?
Or are you foolish like Cooper. I hope you don't know any better.