The painful mistake that changed me. Would your team members do this?
In 1996, 30 days after launching my consulting and coaching firm, I nervously walked into my first-ever consulting gig ready to change the world. I was also eager to prove wrong all of the doubters who said my new venture would fail.
Hopefully, the people you're counting on won't make the mistake I made.
I felt confident, intimidated, and incredulous that I'd just landed such a huge job so quickly.
I'd been hired by the EVP of Marketing for a big name, fast-growing technology firm to help turnaround rising customer complaints. Let's call him Terry. Prior to this role, "Terry" led marketing for a Fortune 50 company with primo brand recognition.
I flew to HQ to kick things off, but he had another agenda.
My first day there we had a working lunch with Terry and his team. Out of nowhere, he shared a "breakthrough idea" he had for how to interact with customers that he believed would revolutionize the industry.
He asked us to "think about it."
But he couldn't wait.  At 3pm, he called together the same group and said he'd decided to share his idea with the sales, marketing, and customer management leadership teams who were scheduled to meet for another reason at 4pm that same day.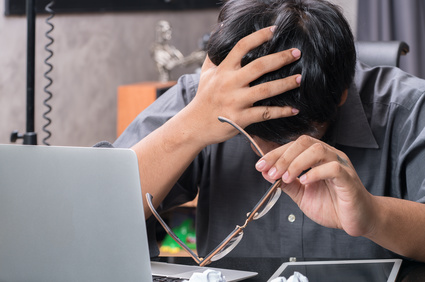 I wish I could get a "do over."
At about 3:45, Terry asked each person one at a time, what they thought of the idea.  He was giving each of us the power to "pull the cord" and stop him from making the announcement at 4pm. I was sitting at his right, and he started with the person to his left.  There were 8 of us in the room.  One at a time, each person weighed in.
"I like it."
"Yes, let's do it."
"Go for it."
"I'm in."
Every person signed off on this idea that I was pretty certain was going to bomb.
Then, it was my turn. 
There to my left sat a marketing icon, also the first senior executive to ever hire my new consulting firm.   I knew he was about to fail – and why. So why had everyone else signed on so easily?
"And how about you, David?"  I lived 20 lifetimes in the 2 seconds it took for me to respond.
"Yep, I like it."
He slapped his hand enthusiastically on the table and exclaimed, "Great, let's go do this!" as he rose and headed for the big meeting in the next building.
I had told him what he wanted to hear instead of being honest.
About 30 minutes later, I stood in the back of the company lunchroom and watched the meeting break into chaos with my beloved client (who trusted me and hired me to help him win) get chewed up in the front of the room.
That night in my hotel room, I reflected painfully on the day. 
What had happened?  I failed so badly at doing my job, it was excruciating.  I couldn't speak truth to power.
I pledged in that moment that I would NEVER let that happen again with one of my clients — no matter how painful it was for them or for me.
Fortunately, I was able to recover from my gaffe.
Our work eventually did turn things around, in spite of our bumpy start.  But had I done my job, it would have never happened.
What about you?
How ready and willing are you to speak truth to power? How easy do you make it for people to do the same to you?
If you want to have an impact in your world, this is a must-have skill.
Pain is a great teacher.
I got a text last week from a client thanking me for telling him what he needed to hear. To myself, I thanked Terry.
Please comment below: What's the most difficult news for you to deliver? And what would make you better at it?