Some experiences change you forever. You know how it feels. You thought about the world in one way before the experience, and you thought about the world quite differently after. This Memorial Day weekend, you have one of those opportunities. You'll probably look at yourself differently afterward, too.
Our dear friend, Lt Col (ret) Scott Mann, Green Beret wrote the play Last Out about the true cost of war. It's neither pro-war or antiwar. It's just deeply moving storytelling at its best. It's a story that any human with a heart will connect to quickly.
Last Out is a story of a soldier's difficult journey to try to find peace. It's a story about his family and the unseen but epic effects his service had on their lives. Even though I never served in the military, I strangely felt a strong connection to every character.
As a play, Last Out quickly garnered national attention. It was featured on all of the major national TV networks, including by Tom Brokaw on the Today Show. In 2019 and early 2020, it toured to 20 cities and counting…. until the pandemic hit and the tour was silenced.
That silence was a problem because so many people who'd heard about the play still wanted to see it. It has a deeply healing effect, and they wanted and needed that experience. But without open theaters, they were out of luck.
The Last Out team heard stories at every tour stop from the people who'd seen the play — veterans, their families, and civilians — about how it had changed and healed them. The team couldn't stand having that message silenced. So in true Green Beret fashion, they adapted and improvised. They made Last Out into a film that could reach everyone, immediately. Last Out is a story that just can't be stopped.
For Memorial Day, the film Last Out: Elegy of a Green Beret has been released on YouTube for you and the people you care about to view, immediately. Learn more about Last Out and watch it here. You'll probably choose to watch it more than once.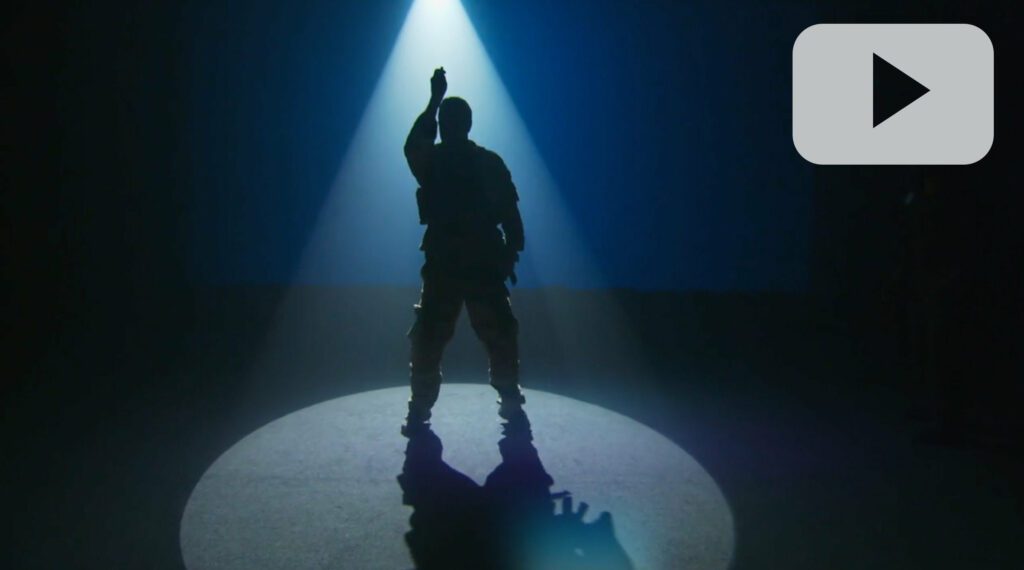 This weekend, in addition to enjoying time with family and friends, carve out a couple of hours with some people you care about. Grab a box of tissues. And let the experience change you. You can participate directly. Last Out is funded totally by donations to its sponsoring non-profit, The Heroes Journey. Making the film was an expensive endeavor that still isn't fully paid for. Please consider making a generous donation to help pay for this film and to help The Heroes Journey keep doing the earth-shaking, healing work that they love to do. Thank you to all who keep us safe. And thank you to their family members whose sacrifice this film helps us all appreciate more than ever.